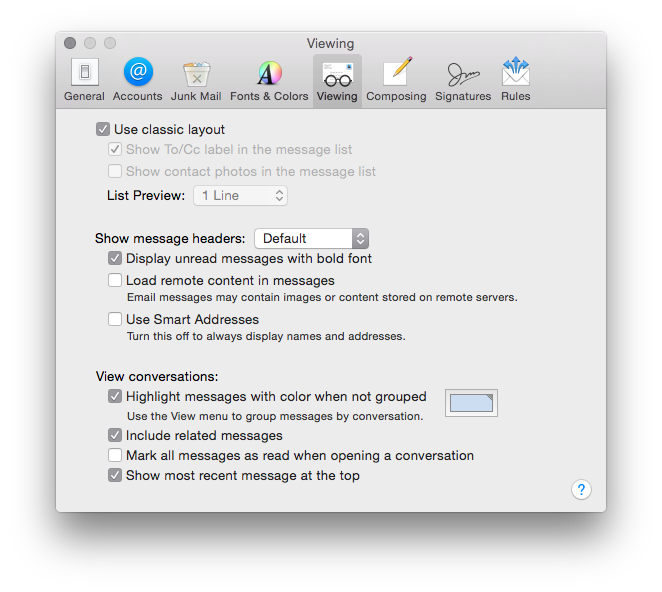 Apple Mail Message Viewer Disappears on Launch and Won't Open
14th Nov 2014
A client's MacPro with OS X Yosemite and Apple Mail was experiencing an issue where the Message Viewer would appear briefly when Mail was opened, then quickly shrink down and disappear. Opening the window from the Window menu would show nothing.
I was able to access the Mail preferences so checked the Fonts & Colors tab first, the fonts were set to a non-standard one called Avenir Next. I reset back to defaults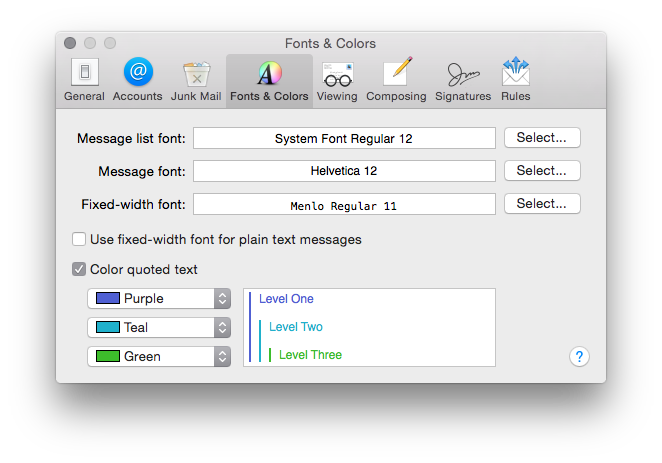 No luck there. So I then looked at the Viewing tab and selected Classic Layout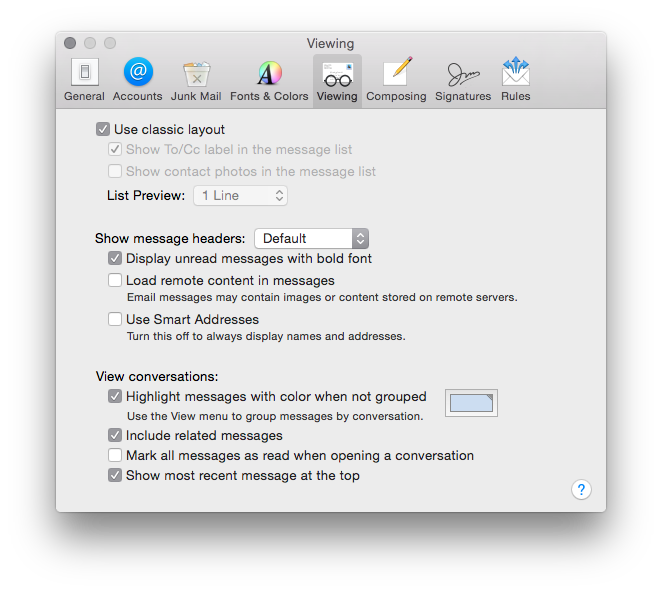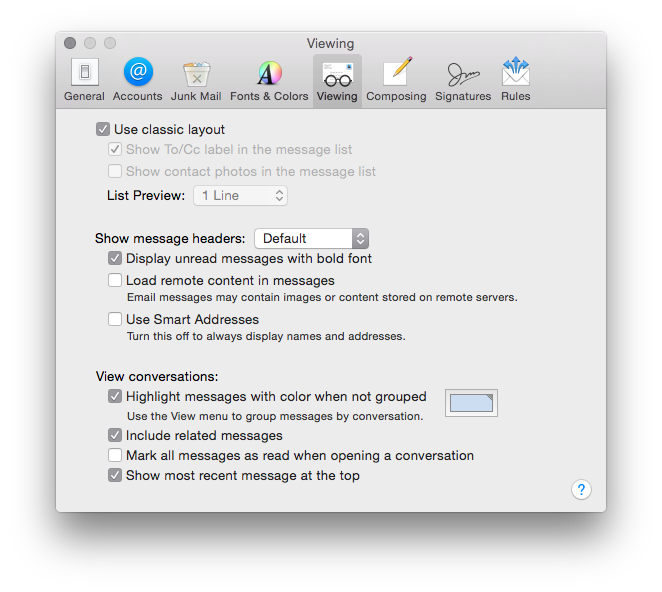 After quitting and reopening Mail, the message viewer window finally appeared. I was even able to go back into the Viewing settings and disable Classic Layout, returning the Mail view to my client's preference. I set the fonts back to Avenir Next and the window remained stable. Perhaps it was a font caching issue, perhaps just a corrupted plist file.