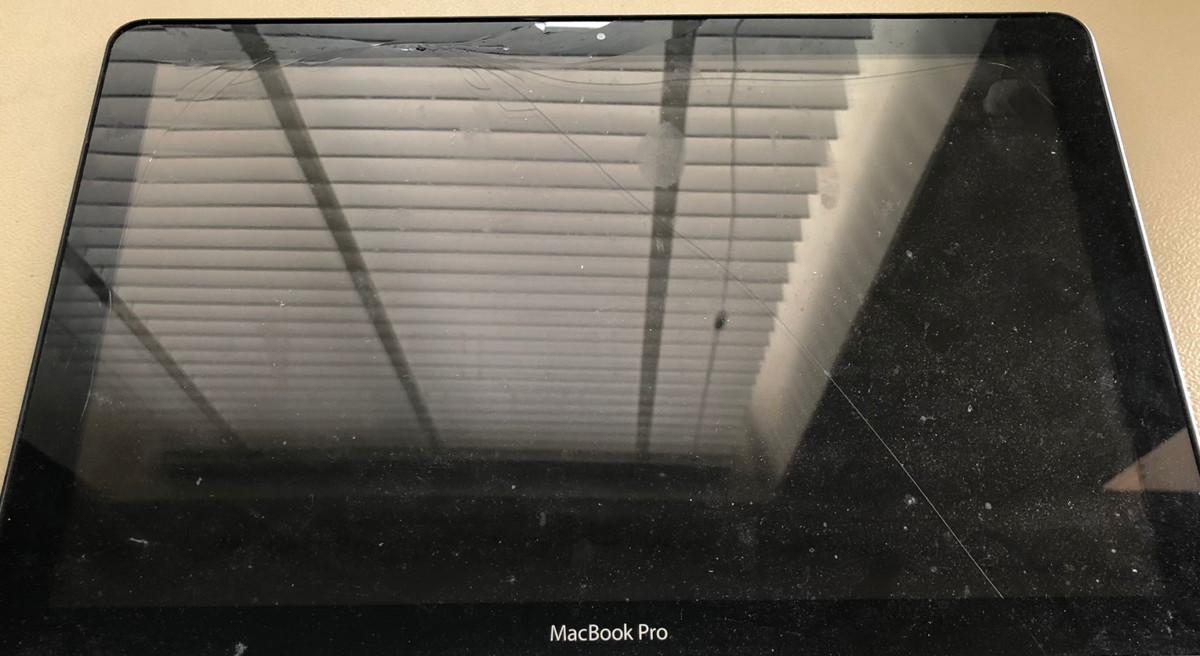 MacBook Pro 13″ Glass Repair
13th Jul 2018
A client brought us their MacBook Pro 13″ with a cracked glass, the LCD was working perfectly. Apple's only recommendation for a MacBook Pro 13″ or 15″ like this would be to replace the entire LCD display assembly, costing hundreds of pounds and wasting a perfectly good LCD display. We dusted off the heat gun and set about gently warming up the borders of the display to soften the adhesive.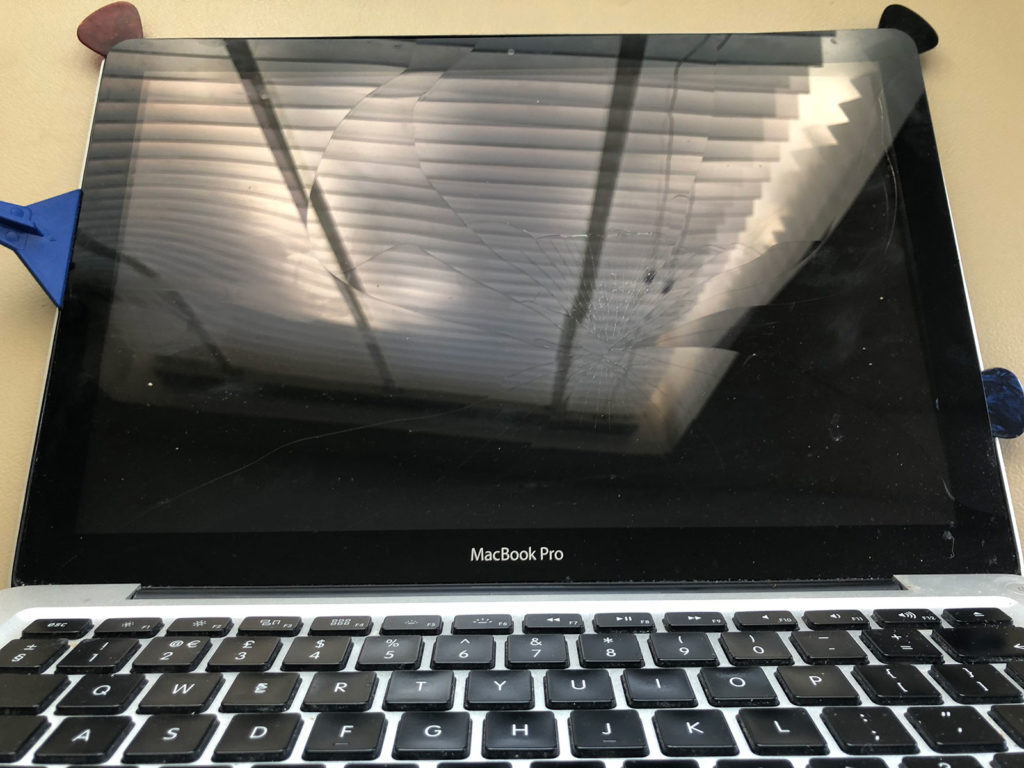 With careful use of plastic pry tools and thin guitar picks, the glass can be separated safely from the LCD display assembly.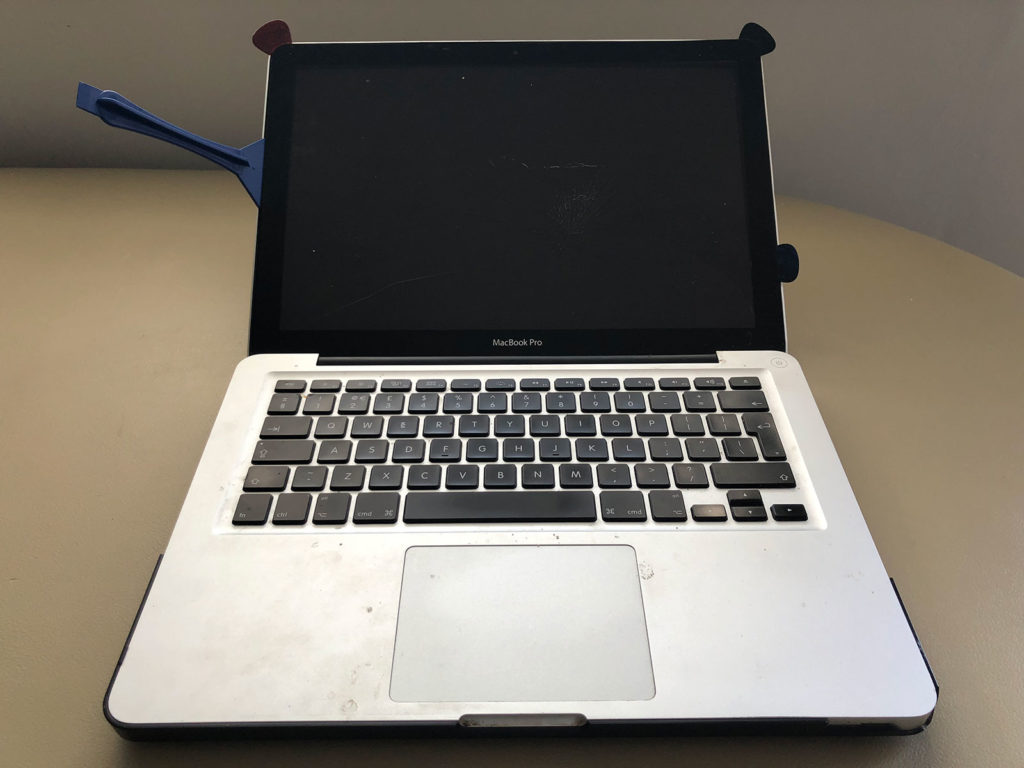 With the top and sides released, the glass can be levered down to release the lower adhesive edge.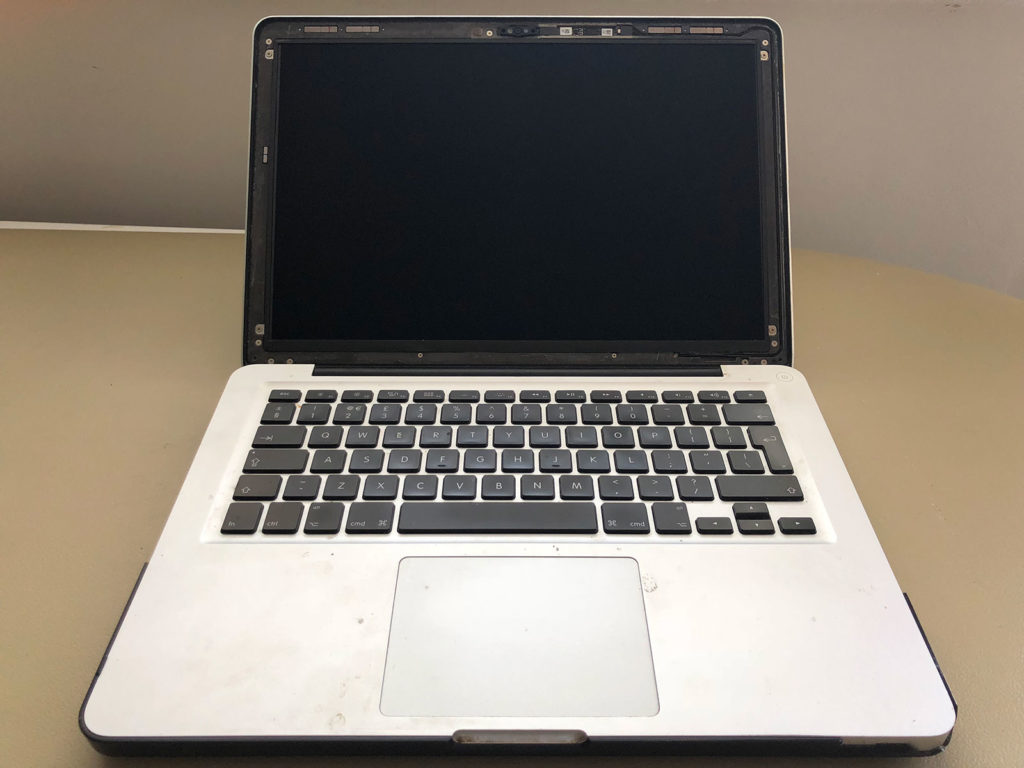 Here the MacBook Pro 13″ has had its cracked glass completely removed.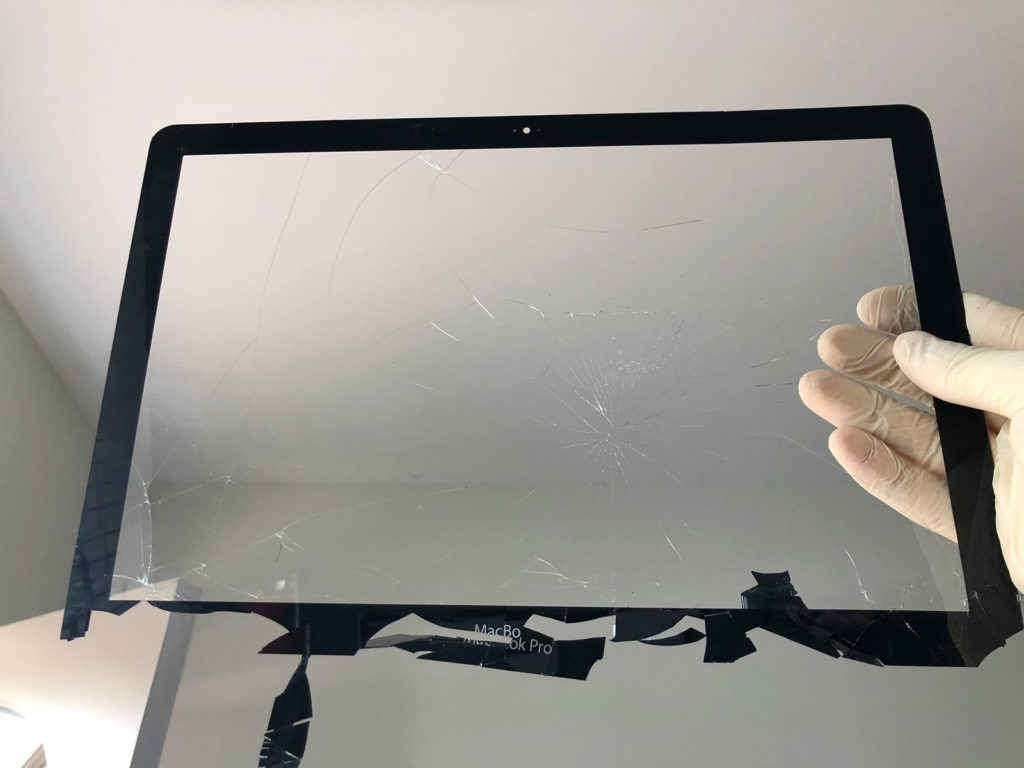 Removed in one piece (nearly!)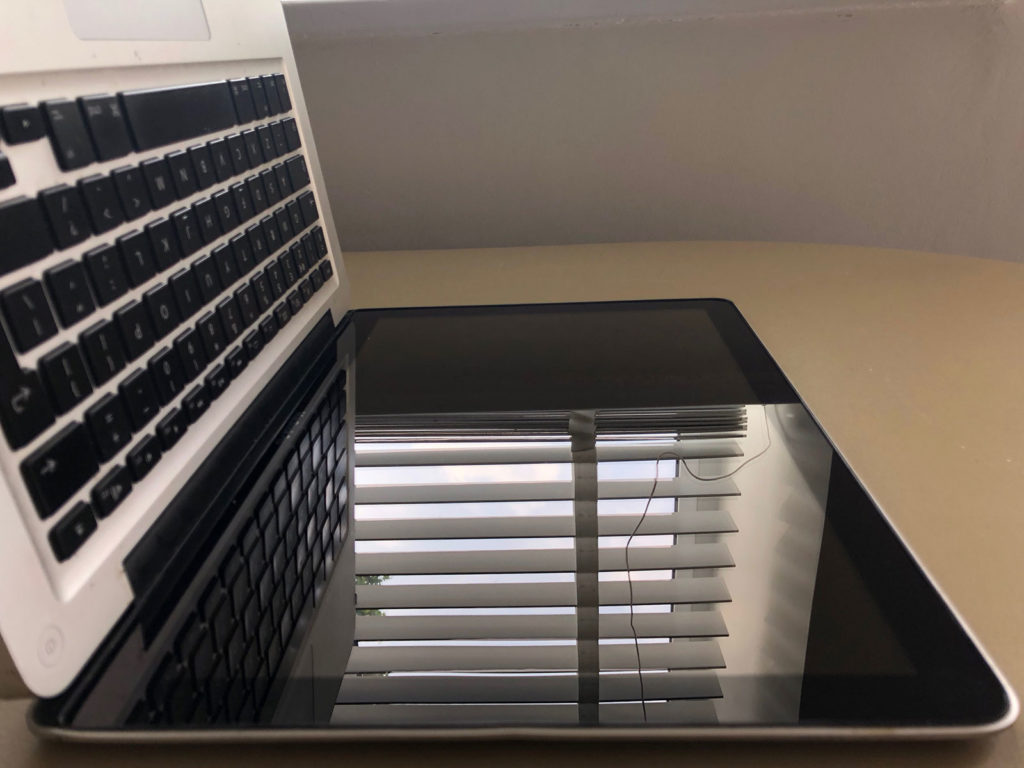 Replacement MacBook Pro 13″ (or 15″) glass tends to come with quite weak adhesive so we always strip it off and replace with 3M VHB (Very High Bond) adhesive strips, similar to those used in the iMac 2013 or later. Dust is always a concern so we vacuum clean the office before a MacBook Pro 13″ glass repair and use dust-trap rollers to ensure as little dust as possible between LCD display and glass.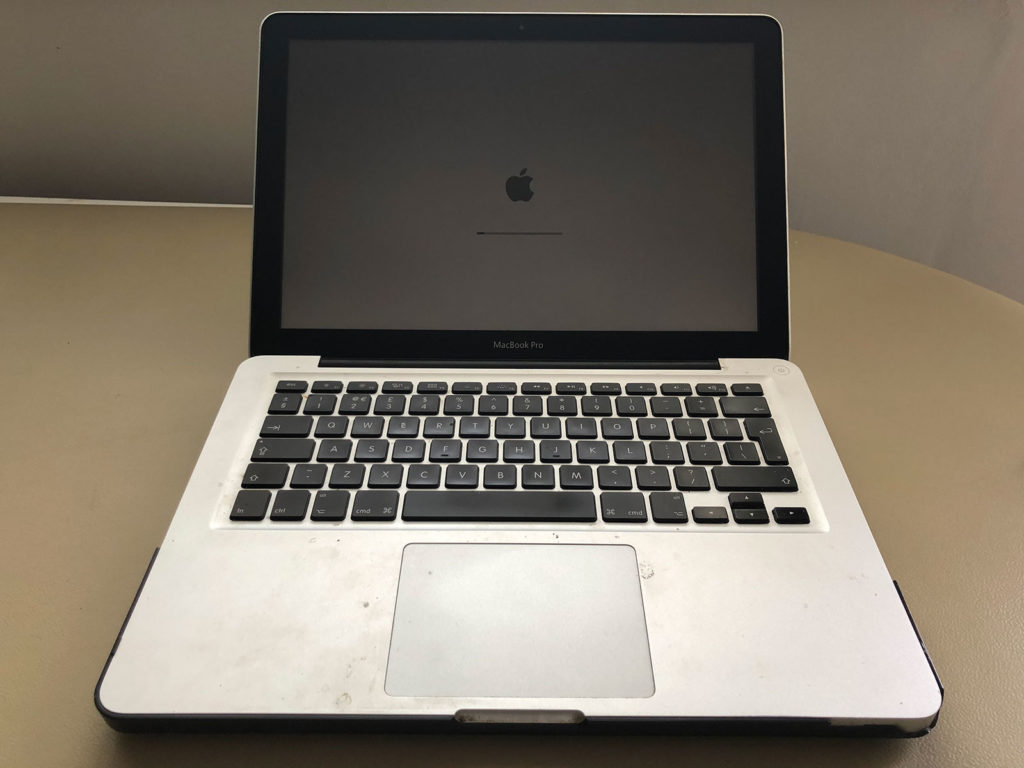 The repaired MacBook Pro 13″ with good as new glass.